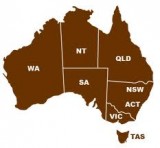 Bridging The Gap: Final Evaluation Report
Bridging the Gap began as a pilot program in 2001 to address the lack of support and the high rates of reoffending and drug-related death among released prisoners in Victoria.
The program was an important part of the Victorian Government Drug program and the Victorian Prison Drug Strategy, as a means to reduce drug-related harm to post-release prisoners. Bridging the Gap aimed to:
reduce the risk of reoffending and re-imprisonment
reduce the risk of post-release overdose and death
minimise harm associated with the use of alcohol and other drugs.
Promoting integration : the provision of prisoner post-release services
Maria Borzycki and Eileen Baldry
ISBN 0 642 53812 3 ISSN 0817-8542
Canberra: Australian Institute of Criminology, September 2003
The community can be protected in the longer term by minimising the likelihood of ex-prisoners reoffending after they are released. One strategy for reducing the risk of recidivism is the provision of treatment, services and support to prisoners during their incarceration and after their release. This paper examines various issues linked to the provision of post-release services to prisoners, drawing on both international literature and a roundtable discussion held at the Australian Institute of Criminology in October 2002. Issues discussed include: obstacles to recently released prisoners achieving community integration; facilitating prisoners' return to mainstream society through provision of throughcare and post release services; promising trends in prisoner rehabilitation; and throughcare practice and research needs in Australia. The paper also describes a model of throughcare delivery formulated by roundtable participants, which highlights the importance of interagency partnerships and the central role of floating care. This has its roots in the provision of accommodation, but can also be used in a broad range of services. In the case of post release interventions, floating care would involve a single case manager providing and/or brokering multi agency support to a client and his or her family, from a base in the offender's own home.