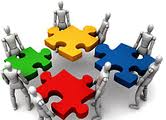 Community Services – NSW Government Directory – A complete directory of NSW Government services, contacts and addresses. read more
Department of Cummunity Services – Practical advice-based information for people interested in child protection, foster care, adoption (local and international) and parenting. read more
Centrelink (
phone number 13 2850

) offers a vast variety of services for people wanting to make a new start or just in trouble and needing help. The following are some of the links which provide assistance   

home page

, Crisis and special help and Emergency assistance .
Department of Housing provides a vast array of services related to public adn community housing, rental options and assistance. The following links will help you into their web site. Web Site Home page ,

Services offered

and

Housing Pathways

.
Bapatist Community Services – LifeCare brings hope, practical help and Christ-like compassion into the lives of people living with disadvantage and distress read more on services offered
Vinnies – Society of St. Vincent De Paul – Their extensive range of services include: home, hospital, prison and detention centres visitation, homeless person's services, clothing and assistance centres, care for people with psychiatric disabilities, aged care, migrant and refugee services, vocational services for people with a disability, drug, alcohol and gambling counselling, financial counselling, disaster recovery and street vans. For a complete information of the services offered and the nearest outlet to you click here
Parramatta Mission  – An organisation that has been providing services to people who are homeless, facing crisis and living with mental illness for over 40 years. Its broader history can be traced back to the opening of the first Wesleyan Methodist Chapel on the current head office site in 1821, and with it – the commencement of multiple community outreach and support services. They are one of the largest providers of community mental health services in NSW, as well as one of the largest providers of community services to people who are homeless and facing crisis in western Sydney. Headquartered and with numerous services in the Parramatta CBD, the Mission's programs are delivered from no less than 80 sites – extending across western Sydney, to the Central Coast, beyond the Blue Mountains to Bathurst and to Liverpool in the south.   Read further on their locations and services
The Liverpool Centre – Mission Australia – is a two tiered program for homeless men, aged 18 and over, providing crisis accommodation (up to three months). The centre incorporates case management, livings skills and referrals to outside agencies. We encourage positive change in the clients' circumstances to facilitate transition to an independent quality lifestyle.
The medium term unit of the program provides supported accommodation for up to 12 months. Case management and living skills programs continue for this period, along with referral to appropriate departments and specialist agencies. Click here for The Liverpool Centre Information Sheet
Home For Good – Samaritans Foundation – is a Newcastle based program that assists people who are leaving Prison to re-engage with the community or for those on Community Service Orders to gain access to service and programs. It is about making  the transition back into what is a very hectic and complicated world. "We approach this transition one step at a time." From assistance with finding accommodation, clothing, ID, Centrelink and a bank account. To access to TAFE and University courses, recreational programs such as fishing, surfing, gym, boxing as well as programs that comply with Parole requirements such as the SMART Program, Men on the Edge and Seasons for Growth. The program offers the opportunity to work with a case worker and volunteers to gain the stability and community connection to remain out of the correctional system.

Read more on how to get

involved

or click for a printable

Home For Good Brochure
Community Restorative Centre NSW – CRC can help people resettle into communities by providing direct services as listed read more. Ex-prisoners are also welcome to call CRC to discuss resettlement issues any time after their release. Read more about the services they offer.  CRC also provide handy (printable) information leaflets to help as a guide to survival on the outside Get them here
Destiny Haven is a long term residential life skills development training program for women with any life controlling issue. It is an initiative of Designed for Destiny Incorporated, a charitable organisation (registered Public Benevolent Institution) that exists to see women with broken lives find healing and wholeness. The facility provides comprehensive education, social, emotional, physical and spiritual services intended to promote in clients a commitment and capacity to engage with and contribute to the wider community.

Read more
FIVE8 Australia  –  Support and Accountability for Ex-offenders. FIVE8 builds pro-social communities around prisoners and ex-prisoners. Each pro-social community comprises between four and six volunteers who support inmates through visiting, letter writing and receiving phone calls. Upon a prisoner's release Five8 volunteers help facilitate accommodation and work, and continue their support through friendship and accountability. Local Sydney contact number is (02) 9651 2599.  Read more on how to become involved.
PASS – Prisoner & Aftercare Support Services   PASS is a Christian reintegration and aftercare program for prisoners returning to the community.   As a corrections-community partnership, the model follows through from pre-release services provided by chaplaincy, PF, Kairos, Alpha, PNM and other Christian initiatives that have resulted in inmates choosing to change their life and not return to crime. Read more on how to contact
Access Community Group – Voluntary Post Release Support Service     The primary purpose of the Voluntary Post Release Support Service (VPRSS) is to support clients under the supervision of the NSW Department of Juvenile Justice by addressing barriers to community intergration. This is facilitated by focussing on the social, economic and welfare needs of the clients.  For more detail and locations …
OutCare (WA) – Innovators in crime prevention and community safety   Outcare is Western Australia's only specialist non government provider of crime prevention services and programs. It was established in the early 1960's and has grown into an award winning and well respected organisation, operating in a variety of areas to enhance community stability and safety. The website provides a vast array of additional helpful advice, much of which is "state independent", for those about to re-enter the community. Visit their website here.