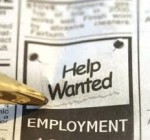 Centrelink Employment Pathway Plan offers help and method for people wanting to make a new start. An Employment Pathway Plan explains what you need to do to get a job or improve your employment prospects and what assistance you will be offered. The plan is negotiated between you and the Centrelink Customer Service Adviser or with your Employment Services Provider. Your Employment Pathway Plan helps to identify your individual needs. By undertaking each of the activities outlined in your plan you will give yourself the best chance of becoming employed and independent.
Factors considered in the negotiation include:
your education, skills, experience and age
local labour market conditions
the availability of training facilities.
The following are some of the links which provide assistance
Centrelink JobSearch facilities in Centrelink Customer Service Centres consist of self-service PCs and printers for all job seekers. These facilities are available in the public contact area of Centrelink Customer Service Centres to help job seekers identify employment opportunities and to make contact with service providers who may be able to help them in various aspects of their search for work.  Facilities include:
self-service PCs and printers
information on Employment Seervice Providers
comprehensive job guides and job database
a wide variety of information pamphlets and brochures
career and job search information.
Read more to find your nearest Centrelink Customer Service Centre
Job Services Australia provides opportunities for training, skills development, work experience and tailored assistance. The service you receive is highly focused on meeting your needs, whether you're a job seeker, or an employer. Job Services Australia gives you a single entry point to a range of user friendly employment services with no interruptions in the delivery of those services. read more